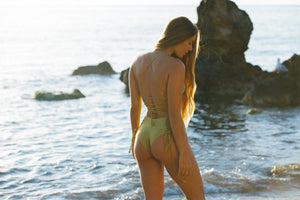 Totó Artwear | New summer collection
The high technology Totó Artwear used in the cutting of the fabric (100% Premium Lycra), achieves a perfect, soft and ideal finish for all silhouettes.
The absence of sewing, elastic, padding and suspenders, makes the Bikini adapt to the body without any pressure, reaching maximum flexibility in movement and comfort. To these qualities is added a quick drying either during use than after washing.
Totó Artwear
Starts as an innovative Artisan Brand in 2009 The Toto project is conceived as a Unique Hand-Painted Bikini Brand... designed one by one, just to be exclusive in every detail with accurate techniques and high quality textiles technologies from Italy These excellent and special beachwear textiles together with awesome colors became a great combination for a gorgeous and different Bikini+Swimwear Brand Stephanie Mareri, Designer and creator of Totó Artwear Brand with the collaboration of Tota Fraino revealed a small Growing Project that started in Italy and then exported to Ibiza where Stephanie found fertile ground and a Huge Warm Welcome among the people from Ibiza and Ibiza lovers from all over the world that love to enjoy life among the wonderful Mediterranean beaches in a cosmopolitan environment and with the most eccentric ways of living the Hippie Island where Freedom Stands First! Stephanie's idea of ​​the "Sharp Cut" has revolutionized the Swimwear style giving awesome extreme comfort, and an incredible adaptability to the body.

The absence of elastics bands and complete seamless softens the feminine lines respecting the natural shapes...donating a feeling of freedom while maintaining a real good result in the supporting performance.
The Drying speed is unmatched respecting the needs of the most delicate skins by avoiding allergies to the intimate parts Since 2017, Toto ArtWear has also develop its collections within a variety of Plain Colors by choosing Eco Friendly Textiles Made in Italy to Satisfy the fashionable taste of the most classic Women and respect the environment due to the ECONYL fabrics which are manufactured by well known recycled industries.